About Pine Island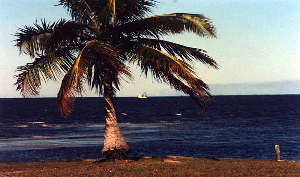 Bokeelia
Bokeelia covers the northernmost tip of Pine Island, which juts into the great Charlotte Harbor. Directly across from Boca Grande Pass, the greatest Tarpon fishery in the world, with easy access to Matlacha Pass, Pine Island Sound, Cayo Costa, Boca Grande, and even Punta Gorda and the rivers that coalesce to form the deep and bountiful harbor. Bokeelia has historically been home to many families of fisherman and crabbers who live on the sea and depend on her for their livelihood. At the tip lies Bocilla Island, separated from Pine Island by Jug Creek.
Matlacha
A string of islands that narrowly connect Greater Pine Island to the Cape Coral mainland, Matlacha is sometimes only wide enough for the two-lane road that runs through it. Homes and businesses frequently sit on stilts over the waters of Matlacha Pass, and line up to the Fishingest Bridge in the World. In recent years, Matlacha has capitalized on its carefree spirit and become a gathering place for art galleries and artists with a flair for color and island style. Also filled with restaurants that make the most of fresh caught seafood, Matlacha is like a trip to the keys without having to go through the Everglades!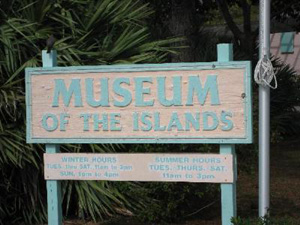 Pine Island Overview
Pine Island is native Florida at it's best. Twenty miles long and three miles wide, Pine Island lies sheltered between the barrier islands of Captiva, Cayo Costa and Sanibel, and the mangrove coasts of Cape Coral. It is home to several distinctive communities: St. James City to the south, Bokeelia in the north, Pine Island Center in the middle, Pineland on the west coast, and the islands of Matlacha connecting Greater Pine Island to the mainland.
Pineland
No - it's not spelled wrong. Pineland is a small community between the center and Bokeelia with a rich history all its own. The Calusa natives had a large and prosperous community here thousands of years ago. Evidence of their lives is abundant in the shell mounds still obvious on the shoreline of Pineland. Florida islands are normally flat, but throughout Pine Island sound you can still walk on hills created from the discarded shells of the Calusa nation. Pineland is home to Randell Research Center, a 200 acre excavation and education center devoted to unraveling the mysteries of our native populations.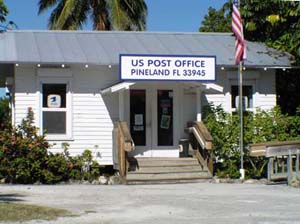 Saint James City
Saint James City is perfectly placed at the south end of Pine Island, both peacefully secluded and yet so close to all that southwest Florida has to offer. Located directly across from where the Calooshatchee River ends and the Gulf of Mexico begins, St. James City provides quick and easy access to the fisherman's paradise of Pine Island Sound, the island getaways of Cayo Costa, Cabbage Key and Useppa Island. A quick boat ride will take you to the beaches of Estero Island, Sanibel and Captiva. Whatever your preference - it's convenient and accessible from St. James City, Florida.